International travelers choose Ravenna to watch eclipse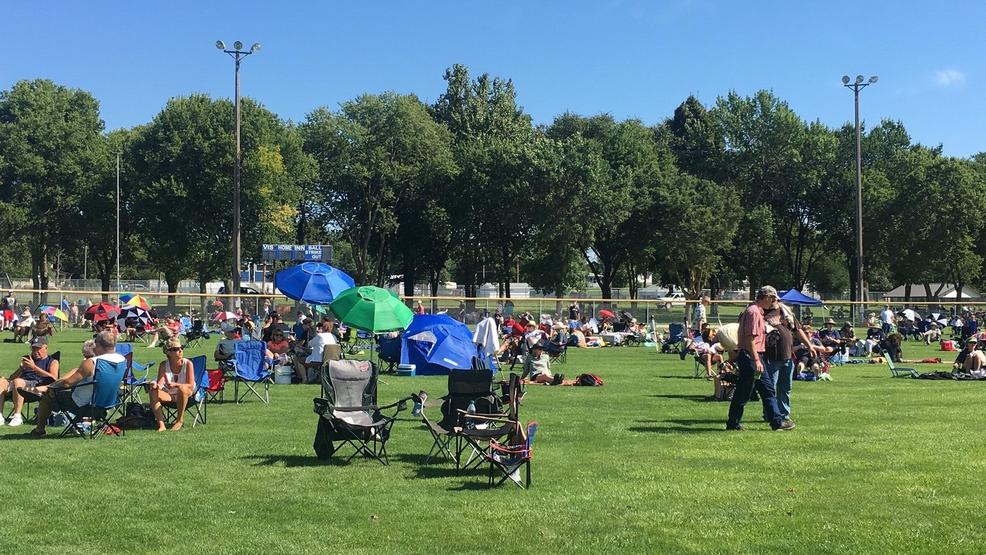 With Ravenna experiencing one of the longest times of totality, people from across the world flew into this little town including one couple from Denmark.
"This is our fifth eclipse," said Denmark resident, Gurli Mogensen.
"We collect eclipses inside our heads. The total eclipses, of course, when we're talking eclipses. Only total eclipses are valid because that's something special," said Gurli's husband, Mogens.
The couple is turning their eclipse trip into a three–week holiday.
"So, we have been from Montana and Yellow Stone... from here we're going to visit, after the family in O'Neil, we go to Minneapolis," said Mogens.
Another family flew more than half a day to end in Nebraska.
"Well, we came by San Francisco," said Michael Govan of England. "So, you take that into account about 14, 15 hours. But, we spent three, four days in San Francisco before we came."
Whether they are here for a few weeks or a few days, each traveler said the experience was worth the trip.
"It's really moving," said Gurli. "It's a marvelous experience, something that you could never imagine, if you haven't seen it.
"Awesome, it's all you can say," said Govan. "It's amazing. Perfect skies, perfect vision, great place great people."
On Tuesday, we will hear from another traveler who drove around the clock all the experience the total eclipse in Buffalo County.
Unmute