Future is bright for precision ag careers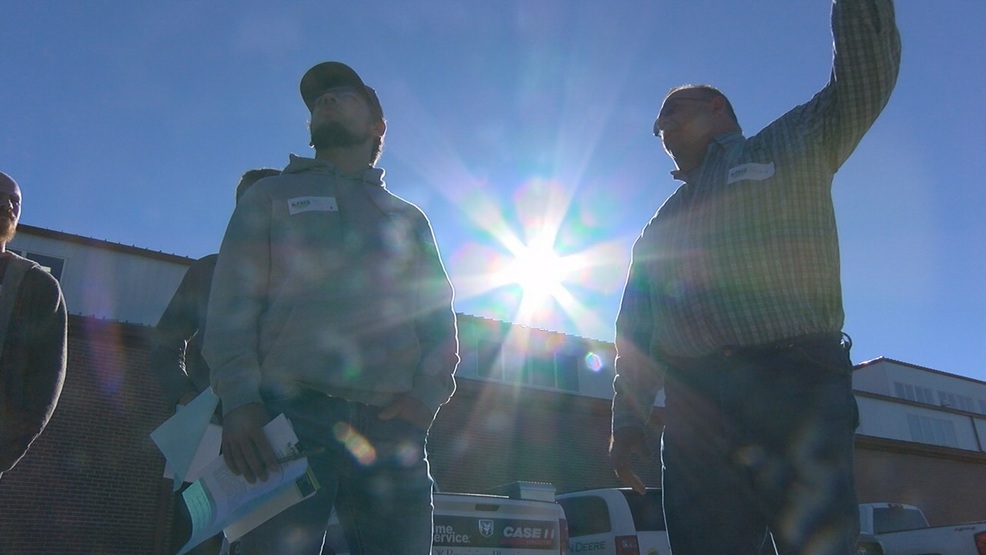 The future is bright, for young people who want to work in Nebraska's number one industry.
Sensors are taking the guesswork out of farming.
"It steers the machine and keeps it in the rows," a presenter says, showing off a John Deere sprayer.
It's a growing, but ever changing field.
"We're constantly redefining precision ag," said Mike Zwingman of Central Valley Ag.
It's an umbrella term, embracing high tech solutions.
"Be able to use that data and information and insights to drive better decisions at the farm gate," Zwingman said.
For Turner Talich, precision ag combines his interests in technology and agriculture.
He said, "I like the equipment, being around that side, being outdoors, not in the office every day."
Turner would like to work for a co-op or equipment dealer.
Chances are, he won't have trouble finding a job after graduating with a two-year degree from Central Community College.
Amy Novak coordinates the program at CCC. She said, "The job demand is so great that we can't graduate enough students fast enough to meet the industry needs and so the students that enter our program today are pretty much guaranteed a job when they graduate in two years and a good paying job."
Armed with a $2.5 million grant, CCC is in the fourth year of a program giving kids real world experience.
Turner, a second-year student said, "We get quite a bite of hands on time with it and to deal with all the latest technology so we know what's going on out in the field."
A one-day ag summit connects students with leaders in the field, who share it's more than a job, it's a meaningful career.
Kylen Hunt of CropMetrics said, "Agriculture right now is open to a lot of jobs, a lot of positions, but the reality is we need to be able to go out and connect to a purpose, something greater than a job that's going to provide us with a paycheck."
For Turner, that's helping the men and women who grow our food do the job better.
And a two-year degree kick starts his career.
"To have that on your resume, it looks pretty good," he said.
CCC calls its program the Nebraska Precision Ag Center for Excellence (N-PACE) and put on the ag summit at Raising Nebraska in Grand Island.
Unmute